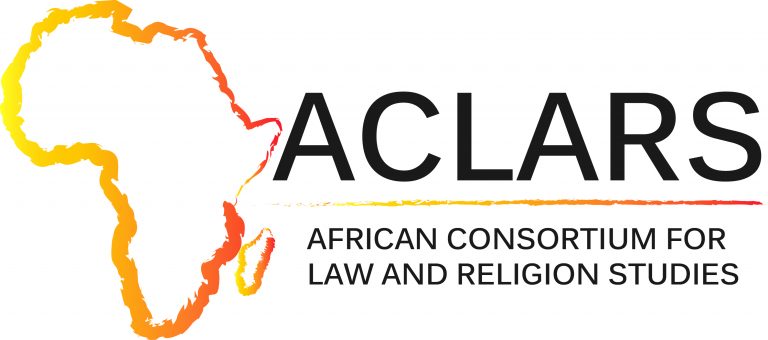 The African Consortium for Law and Religion Studies (ACLARS) was formally launched in May 2014 at the Second Conference on Law and Religion in Africa, held at Stellenbosch University in South Africa.
Professor Dr. Pieter Coertzen was named the first President of ACLARS at the time the organization was created.  He served in that capacity until the election of Kofi Quashigah at the 7th ACLARS Meeting, held in Botswana in May 2019.  Original Board Members included W. Cole Durham, Jr., Rosalind I.J. Hackett, Mark Hill, Nico Horn, Nokuzola Mndende, Is-haq Oloyede, Mary Anne Plaatjies van Huffel, Kofi Quashigah, Jean-Baptiste Sourou, Johan van der Vyver, and Francois Venter.  Additional Board Members (subsequent to the founding) include Brett G. Scharffs, Muhammed Haron, Helena van Coller, Ahmed Salisu Garba, Abiola Akiyode-Afolabi, Esha Faki Mwinyhanji, and Amal Idrissi.  For complete current lists, see current officers and current committee memberships below.
In succeeding years, ACLARS has sponsored conferences in Ghana, South Africa, Namibia, Ethiopia, Morocco, Nigeria, and Botswana, with an upcoming event (2020) in Kenya. Each year 60-100 scholars of law and theology, legislators, government leaders, representatives of NGOs have met to discuss timely topics concerning law and religion in Africa. Publications arising from the conference have appeared in the African Human Rights Law Journal (2014) and in four volumes published by African Sun Media.
Particpants in the ACLARS Conferences have come from Algeria, Belgium, Benin, Botswana, Cameroon, Côte d'Ivoire, Democratic Republic of Congo, Croatia, Egypt, Ethiopia, Germany, Ghana, Israel, Italy, Jordan, Kenya, Liberia, Macedonia (FYROM), Malawi, Mali, Morocco, Mozambique, Namibia, Netherlands, Niger, Nigeria, Rwanda, Senegal, Sierra Leone, Slovakia, South Africa, Sweden, Tanzania, Togo, Turkey, Uganda, United Aram Emirates, United Kingdom, United States, Zambia, and Zimbabwe.