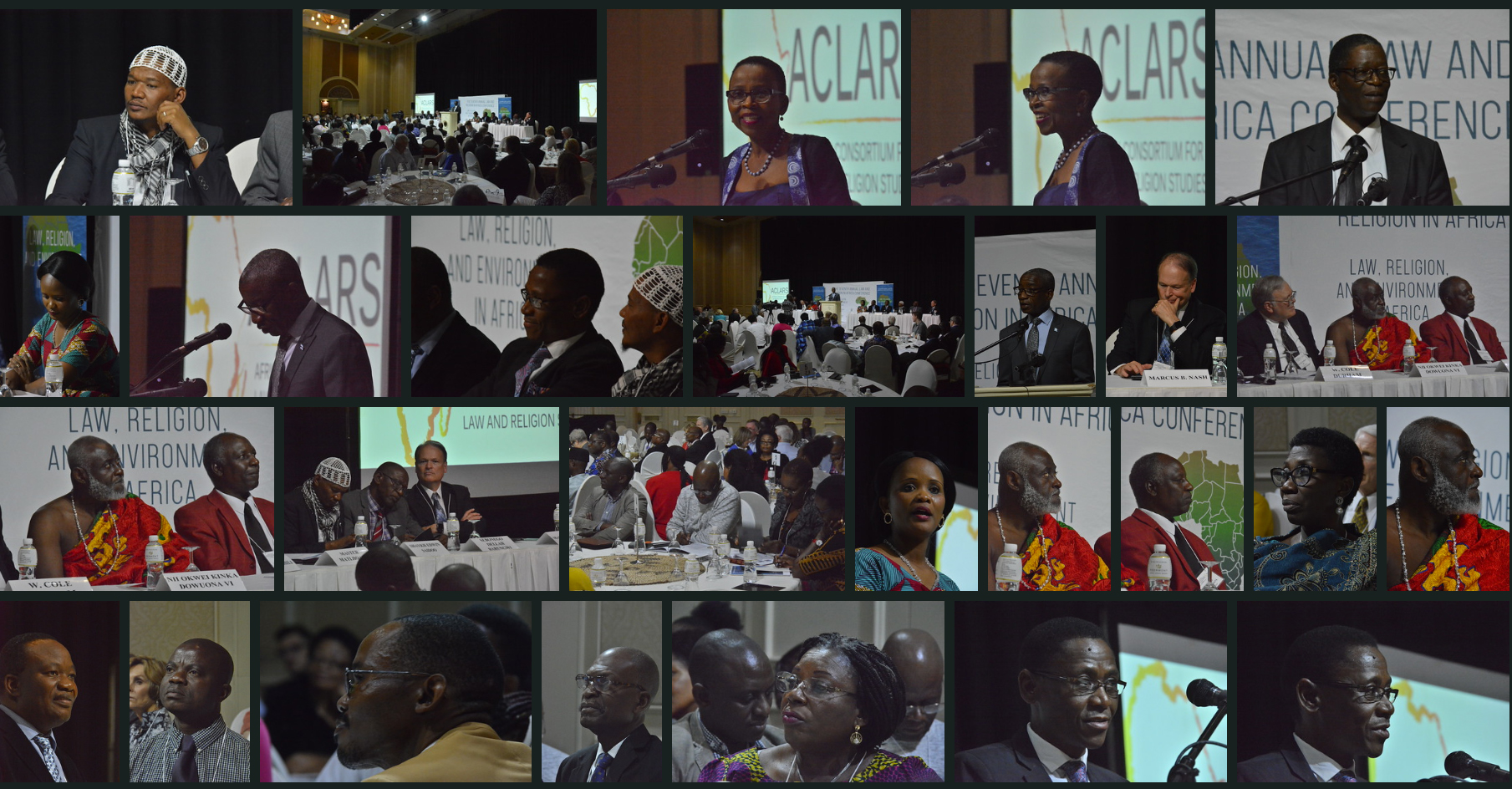 Following the success of conferences in Ghana (2013), South Africa (2014), Namibia (2015), Ethiopia (2016), Morocco (2017), and Nigeria (2018), the African Consortium for Law and Religion Studies convened its Seventh Annual Law and Religion Conference in Gaborone, Botswana from 19 to 21 May 2019 in collaboration with the Department of Theology & Religious Studies, the Department of Law at the University of Botswana, and the International Center for Law and Religion Studies of the Brigham Young University Law School, USA.
Significantly, the conference involved election of new ACLARS leadership, including President Kofi Quashigah, and the adoption of the document African Perspectives on Human Dignity for Everyone Everywhere, prepared as an endorsement and elaboration of the Punta del Este Declaration on Dignity for Everyone Everywhere.
See the program for the conference here.
Photographs by Brent Belnap here.
The subject of the Botswana conference was Law, Religion, and Environment in Africa. Themes included:
Freedom of Religion or Belief, Human Rights, and the Environment
Religion and International Law on the Environment in Africa since the 1992 Kyoto Protocol, the 2015 Paris Climate Accord and in relation to the 2030 UN Agenda
Religion and the Governance of Sacred Sites, Biosphere Reserves and Heritage Sites
Environmental Policies on Land, Water, Pollution, Waste, and Food and Religious Human Rights Movements/Responses
Faith-Based Organisations and Interreligious Initiatives on Environment in Africa
Environmental and/or Human Dignity: Negotiating Competing Grounds of Rights
African Traditional Religion and Indigenous Perspectives on the Environment
Religion, Public Health and African Burial Practices
African Environmental Movements
"Dark Green Religions" and "Greening Religion" in Africa
War, Conflict, and the Impact of Environmental Degradation on Vulnerable Populations
Animals and the Environment in Law and Religion
Religion and Conservation of Protected Areas and Species
Women, Gender and Ecofeminist Perspectives
Religion, Fecundity and Human Fertility
Sustainable Development Goals and the Environment
Law, Religion and Sustainable Futures in Africa
Environment, Future Generations and Intergenerational Justice
Law, human rights, and religion/religious pluralism in Africa